Have you always dreamed of a creative hobby, but felt stuck after the first try?
I'm here to help you. I created the three parts online course which will guide you until you're confident with your achievements. Take an adventure and join me for doll making online classes. From the first steps of sculpting to the costume making. Photos, videos and step by step guides to help you create an ART DOLL!
From the very first lesson you'll be creating on your own with my step-by-step help. Each course contains beautiful pictures, convenient videos and written instructions. Also you get to ask me questions on a friendly Facebook group created specially for these classes. Lets work on it together!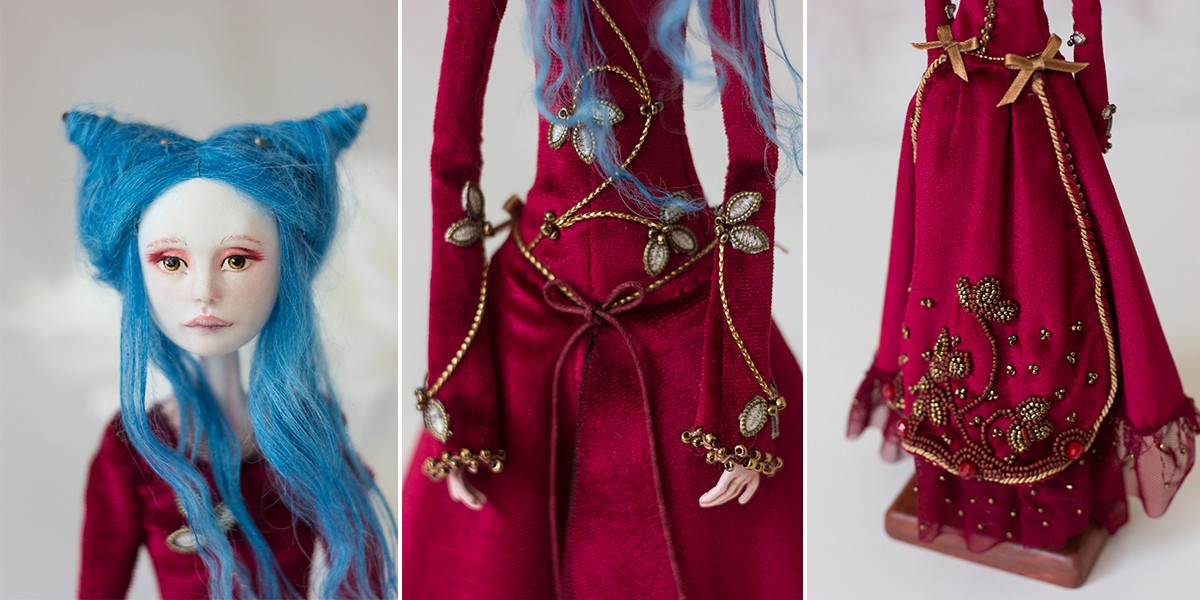 I created this art doll specially for these online courses and documented every step. Wanna know how I did it? Jump right in and create one for yourself!
➳ All lectures are written in "step-by step guide" style. I think it's the best way to let you create on your own pace. We all come here with different artistic backgrounds an experiences and I want everyone to feel comfortable in the creative process.
➳ Some of you had concerns that classes are live streaming, I can reassure you it's not. Once you enrolled you have full control over the learning process. You can work at your own pace, anytime you like. Many of us have day jobs and the only time for a creative hobby is on weekends. And that's OK! You'll have lifetime access to the lessons. They don't go anywhere anytime soon!
➳ If you'll encounter any obstacles or want to ask me some questions, you'll be able to do that in a private Facebook group and receive an answer within a day. Also I'm planning to post mini-tutorials there for free!
➳ Here's a preview to help you understand, what you can expect in these classes:http://adelepo.teachable.com/…/doll-sculpt…/lectures/1111820
I don't wanna spoil the fun of being a very private community, so here are just a few things what my students are saying: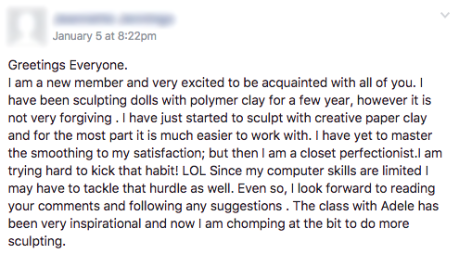 Part 1: SCULPTING
This is the first part of three parts course. In this part you'll learn how to sculpt a doll from the wire frame to the finished sculpture. I'll going to show you my favourite techniques in sculpting, sanding and even jointing. This course contains free bonuses like instructions on how to make a stand for your doll or free printable blueprint of the doll so you don't need to draw one!